Floodlight OpenFlow Controller GUI Applet
There is a new FloodLight OpenFlow SDN controller GUI out from a Marist College and IBM research group/internship. I am guessing it is the same IBM researcher that developed the FloodLight web UI. This applet allows one to instantiate a flow from the GUI along with a couple of other bells and whistles. It is great to see the public/private partnership. Kudos to both Marist and IBM for the contribution to the community.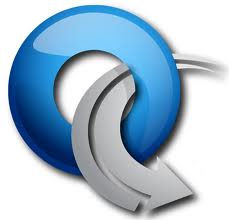 Avior uses the REST API which is one of the best visions BigSwitch has brought to the table. It is another tool for learning if one preferred a GUI to instantiate flows. Keep in mind adding individual flows would likely be a rare if ever occurrence, probably even less that using static routes in networks today but very similar in principle. Just as you would typically learn how to add a static layer3 route before dynamic routing protocols the idea is the same only we have many more options in the "Match + [Action|Instruction]" with 10-12 different L2/L3 header fields rather than just focusing on a next hop. Programmatic policy based routing. So take a peak, only takes a second, still some hangs and crashes but its a fun little app.
Video 1. Nice installation and UI walk through from the guys who developed this.
Installation Preperation
Install dependencies, apt-get for UB and yum for RH:
$apt-get install build-essential default-jdk ant python-dev eclipse git
Floodlight OpenFlow Controller GUI Applet
Start Floodlight
Clone the Github project and build the jar and start the controller:
;

html

-

script

:

false

]

git

clone

git

:

/

/

github

.com

/

floodlight

/

floodlight

.git

java

-

jar

target

/

floodlight

.jar
FloodLight GUI
Download for your OS http://openflow.marist.edu/avior.html
From the machine you are running the controller on:
$ chmod +x run.sh
Ensure Floodlight is running.
That will start the Jar runtimes and pop open a window to point to your controller. If it is the same machine as where floodlight is running simply enter 127.0.0.1 for it to attach to the running Floodlight instance.
FloodLight Controller Web Interface<[/fancy_header3]
Once the service is running you can go to the web GUI and view topologies, flows etc or use curl statements to add remove datapaths.
View the GUI in a web browser http://localhost:8080/ui/index.html