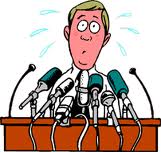 I was graciously invited to join some of the best in the business which each of the folks rounding out my top 5 technologist hero list. The panel included Stephen Foskett, Brad Casemore, Ivan Pepelnjak and Greg Ferro to join Omar Sultan from Cisco to discuss the Cisco SDN strategies and what problems it may solve someday if the community makes it so. I managed to spill a drink in my lap right as I was introduced and I am pretty sure I forgot my name for a second.
Priority Queue Show 008 – Cisco and Network Programmability – Virtual Symposium
The software development world wrote the book on community. The networking industry has typically been fragmented into islands with interactions being determined by vendor orchestrations. The leadership these folks are sowing often at the expense of time with family and self-interests, is not driven from monetary gain or or ego but to foster the community ideology that has been lacking at times in this industry. As we begin exploring the need for pragmatic evolution of the networks we design, build and operate this sense of community, that has been thriving in other verticals of computing will be vital to ensure the best path is followed.
The point of this post is not to sound too cheesy, peace and lovey, but to honor these everyone who gives back and pays forward in the name of community, while humbly recognizing everyones ability big and small to tip the scales towards developing networks that change lives. People in networking are used getting the job done and only being recognized when something goes wrong. I think its important to recognize the amazing work being done by those grinding day in and out, going well beyond it being a means to an end, but a passion that is enabling such amazing human interactions that we have barely begun scratched the surface of.
Brad Casemore
Ivan Pepelnjak
Greg Ferro
Stephen Foskett
PacketPushers.net -Everyone associated contributor and just as importantly consumers.
Also my mentor and long time co-worker and friend Dave Hucaby who is probably the most patient (clearly to be my friend) and nicest person I will ever be privileged to know.
If you ever wonder how to leave a footprint (in my case a typo on the Internet) in your career look no further than what these people have and continue to accomplish.
Cheers to community.