The Potential Impact of Software Defined Networking SDN on Security
The Potential Impact of Software Defined Networking SDN on Security is something that is quite exciting as we explore the new opportunities that are enabled by SDN. Security is a perfect spot to begin contemplating the impact of SDN use cases to the infrastructure ecosystem. The disruptive implications of software defined networking on the legacy network security industry is significant. Current security solutions are left chasing the business in areas like BYOD, identity management, affordability and scale to name a few. The flexibilities presented from flow instantiation that we are seeing today in software switching, creates a blank canvas of opportunity to do things that were never possible prior with rigid proprietary hardware, software and APIs.
Programmatic Security Policy Application with SDN
This is a rare opportunity to begin truly integrating security policy at scale all the way into the network substrate. There is no way to continue absorbing exponential growth and complexity, with the incessant need to squeeze profit and find cost savings that has clearly become the new norm since the 2007 economic downturn. Technology is here to do more with less, not more with more. Linear scale does not fit in todays business leaders culture with their obsession to find savings and convince themselves that everyone is a widget that can be replaced by process. Programmatic abstractions will not fix that silliness for the record but will bring efficiencies and new opportunities to the business.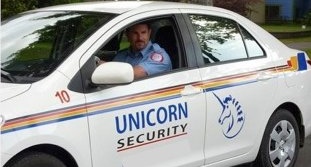 Finally, security transcends all silos and business units and what is needed desperately is programmatic operations which will result in mitigation of human error, improve provisioning times and bring coherency to a legacy operational model. As each day passes, it becomes starkly apparent, that the idea that our network devices inside of an administrative domains are coupled to one another by the is by the same means as they were 10-15 years ago is rather unique to networking in IT today. Completely distributed networks were absolutely the answer 10-15 years ago, but silicon advancements have changed the landscape and its time for us to refresh our thinking also.
SDN and Security Will Be Disruptive
Below is a presentation I gave to the great folks at our local ISSA chapter. It is the first time I gave the slide deck so I completely go blank like a Goldfish on a couple of slides as I finished it in the middle of the night a few hours before I gave it. That said apologies on any incoherent dribble, I missed some points that I wanted to make. Ah well, its always easier writing. Anywho, the first half is just a quick overview of some SDN concepts and the second half gets into some potential SDN use cases.
Security Impact of Software Defined Networking Slide Deck
Thanks to ISSA Kentuckiana and Adrian Crenshaw from IronGeek
Thanks to ISSA Kentuckiana Chapter for inviting me to speak to such well mobilized group of professionals.
Special thanks to Adrian Crenshaw who recorded the event and is one of the organizers of a great defense conference called DerbyCon. Definitely check out his site IronGeek, he has an enormous amount of content to assist the security professional to stay up to date in one of the most dynamic verticals in IT.
---
Thanks for stopping by
---